Energy Medicine, Reiki, and Sound Therapy since 2002
You can Heal! Love, compassion, and gratitude are the most powerful healing emotions. These feelings promote an elevated, coherent frequency that radiates out and allows energy to flow vibrantly through the body for wellness.
In session,  I utilize several techniques to help balance energy and release tension for long-lasting stress and pain relief. These techniques can benefit those who suffer from PTSD, headaches, feeling stuck, feeling overwhelmed, fatigue, pain, slow to heal injuries, & more. 
Learn to release and heal with Energy Medicine, Reiki and Sound Therapies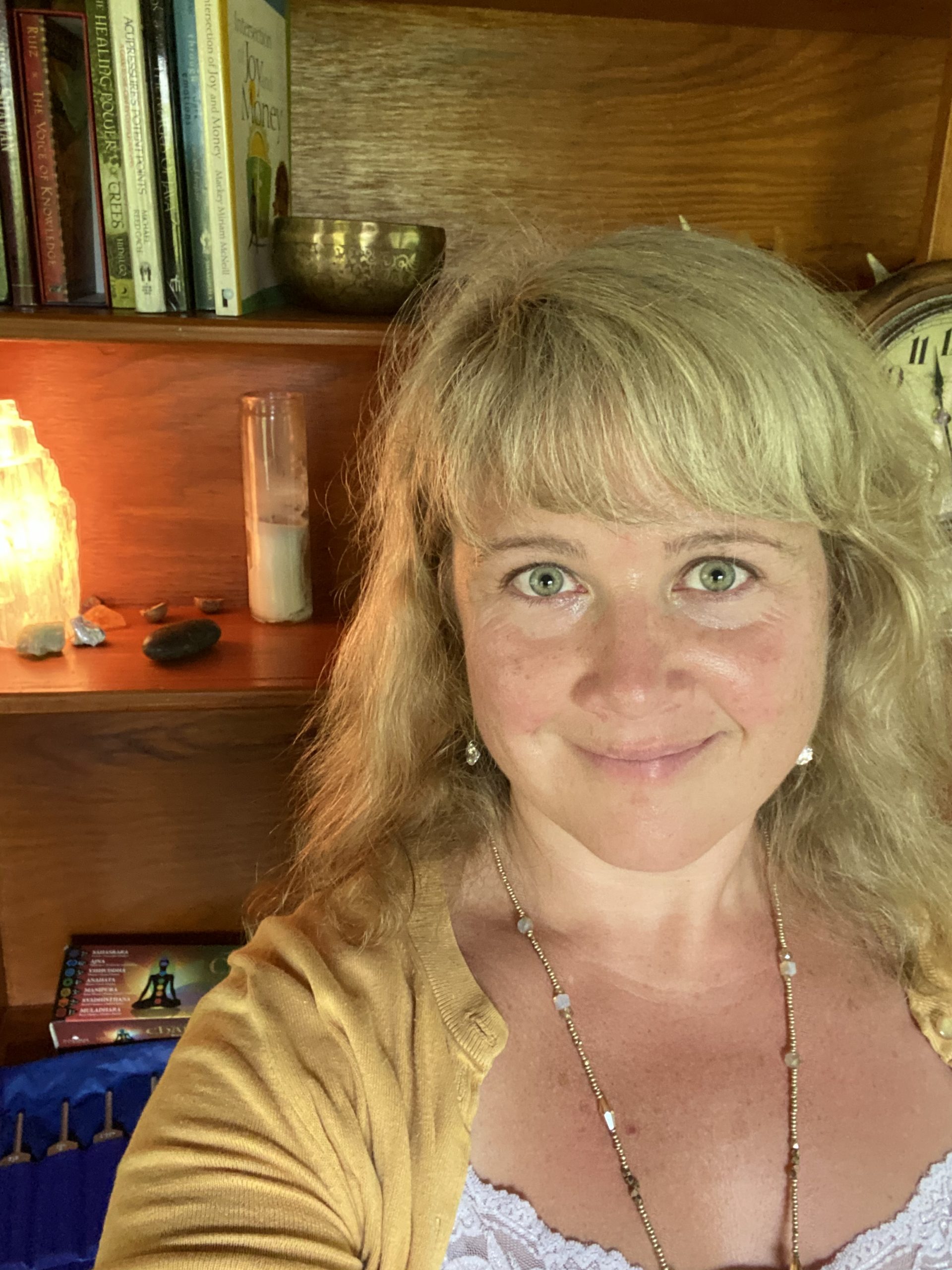 ---
---
Please call or text at 706-207-4253. Emails are also welcome at healingwithangels77@gmail.com.
I combine all modalities as needed for Energy Balancing Sessions as intuitively guided. This includes Usui Reiki, Karuna Reiki, Quantum Healing, Acupressure with tuning forks and Biofield Tuning. If you prefer a certain method, please indicate on scheduling.
*For dynamic healing and release, book at least three session.*
60 Minutes Energy Balancing Blended Session is $70 (Available for returning clients only within a month of a longer session for maintenance)
75 minutes Energy Balancing Blended Session is $85 (First session for new clients & available for best balancing of energy)
90 minute Energy Balancing blended Session is $100 
Distance sessions are available and recommended if you are high-risk. The distance session does involve us talking before hand and requires that you have access to a nice quiet space.  We can connect on google meet, facetime, FB messenger, or simply talk on the phone, and then commence the session.
COVID- precautions. We will discuss our treatment plans and set intention outside prior to session, the room will have been sanitized with all surfaces, door knobs, and handles wiped down, the bed will have clean linen after being wiped down as well. I will have the room aired out for 30 minutes between each client as the whole room has windows on three walls. If you are high-risk, consider a remote distance session or call me and we can discuss availability for an outdoor session.
REIKI-Usui and Karuna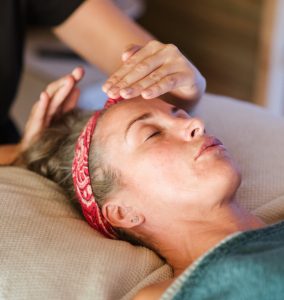 Reiki is divinely guided energy in the frequency of unconditional love.  I love Reiki because I channel the healing energy from the heavens to entrain the recipients body to the same high frequency of love. Reiki energy helps cells, muscles, organs to release stress, pain, and emotions. I love Reiki as it is divinely guided and can do no harm. Reiki will only release what is for the highest good of the client. I blend Usui Reiki (original more traditional technique and flows like water from a faucet) & Karuna Reiki  (archangel frequencies that move more like a foam, deeper and more slowly) during these sessions to facilitate energy block removal and reconnect client's energy fully through the energetic core of their physical body.  Reiki helps to gently clear the blocked energy on the astral body and auras first and then reconnect through the energy meridians of the physical body allowing the body to heal.
If you would like to learn more about the science behind Reiki, please read here.
BIOFIELD TUNING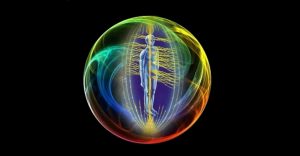 This technique is more intense and requires you take care the days following with eating healthy food and being kind to your body. With Biofield Tuning, old traumas and emotional wounds that get trapped in the body can be found and released on many levels. With this method, there is a way to read the timeline and identify when the trauma occurred to help facilitate release. It works well when doing a type of soul retrieval, releasing hip pain, PTSD, scitica, and more.
I love this method for working with "stuckness," "judgement," and deep limiting beliefs that someone is ready to release. It wonderful for helpful to reset areas where you have repeat injuries, too. I feel it works by realigning your energy to flow through your energetic core again. Many people feel sluggish, tired, or in pain due to old traumas literally pulling their energy out in the periphery of their field instead of through the energetic core. Biofield Tuning is very powerful for someone with PTSD as well. This technique will move imbalances out powerfully and quickly realign the energy. For pure Biofield Tuning Session, it is $85 in-person or distance for an hour. I recommend finishing with 15 minutes of Reiki for $15  to help reduce an uncomfortable detox and speed up integration afterwards especially important if you have a more hectic schedule.)
***Contra-indicated for those with pace makers, defibrillator, cancer or pregnancy.
Book a session by clicking here. Learn more about Biofield Tuning here.
QUANTUM HEALING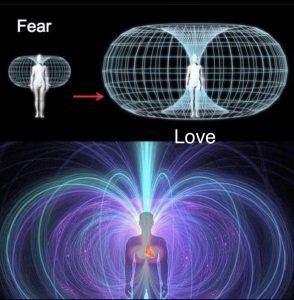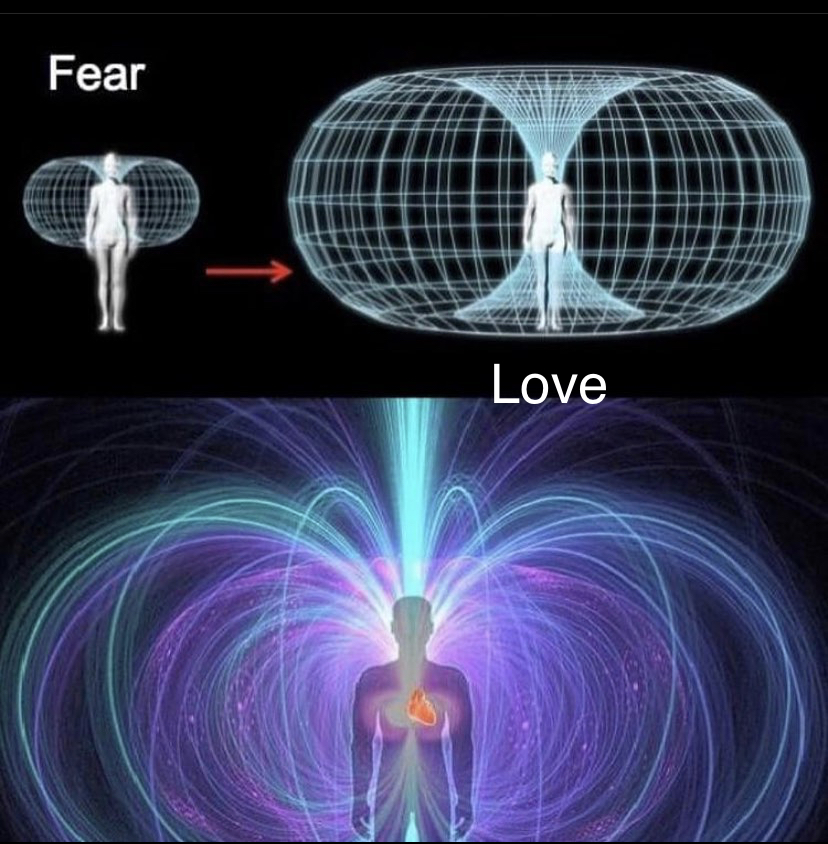 Quantum Healing is one of my favorites for helping to push through energy blocks and reconnect someone powerfully to their energy body on all levels. This modality involves breath work blended with energy work to really ramp up the universal love energy into a  vortex for a powerful result. Quantum Healing works by entraining the client's frequency to match this energy, accelerate healing in their physical body at least doubling the force of Reiki. Due to the powerful nature of this modality, it is recommended after someone has experience with Reiki otherwise headaches may result as the energy may be held in unintentionally after the session. Post session it is ideal to be able to hydrate well and eat nourishing foods and take a time to rest afterwards. Ideally each client will be able to stay grounded through a variety of techniques taught at the end of the session. Book now click here.
TAROT CARD READINGS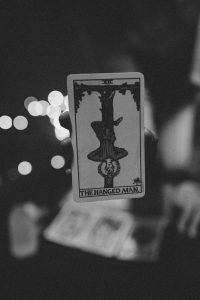 I am so thrilled to add this service to my list of offerings. These sessions are $65 for an hour reading. We delve deeply into the questions of life and tap into the divine to gain guidance. This is a wonderful way to settle in to hear our inner wisdom. Remote sessions via video chat are $40 during these challenging times. Now offering short readings to add on to any of your energy-work sessions.  See more when you click here to book now.
SPIRITUAL COUNSELLOR
After working in a clinical setting as a patient educator in ophthalmology, I took my skills helping coach clients to be able to ask for what they wanted, to the spiritual realm. Helping people to reconnect to their intuition and inner guidance is my passion. I love to help couples reconnect to their hearts and learn to communication from that space.  Also when someone awakens to their spiritual side and would like to learn to explore a new way of being, i love helping them to shift their perspective to an expansive love-filled view of life and the world around them. If you are ready to walk in the heart-centered path that only you can blaze on this Earth, please reach out. I am happy to help be a light in the darkness until you shine bright enough with your connection to the divine.
PACKAGE DEALS- pay ahead and save!
Package A — Oh, let's try this on!   Three 75 minute sessions for $222 ($255 value-save $33)
Package B — Ready for huge shift!   Five 75 minute session for $369 ( $425 value- save $56)
Package C — Let's do this thing!   Seven 75 minute sessions for $536 
Package D— Time for a quantum shift! Three 90 minute sessions for $270 ($300 value)
Package E— Let's do a full body rebuild and repair! Six 90 minute sessions for $540 ($600 value)
Physical Address:
1421 Rockinwood Drive (right side entrance)
Athens, GA 30606
Techniques used in session include:
Usui Reiki (Extremely Low Frequency Sound therapies between 0.5 cps and 35 cps) A Japanese Method for healing touch that promotes relaxation and healing

Karuna Reiki (Extremely Low Frequency Sound therapies higher intensity along with chanting and toning for higher level work on spirit & emotional body: past, present and future) A North American Reiki technique said to be the higher frequency energy of the archangels. Many report a much stronger sensation during sessions and long lasting benefits.

Biofield Tuning (Balancing the biofield using tuning forks of 128 cps up to 512 cps-to realign the emotional, physical and spirit bodies for an optimal coherent field)

Acupressure (clears energy blockages in the energy body which lead to illness in the physical body if not released)

Acutuning (adding tuning forks to acupressure for enhanced energy balancing)

Aromatherapy (intuitive Personal Blends for continued energy realignment at home)
Additional Offerings Include:
Crystal Balancing (helps to clear the energy and spirit body) 
Arc Angel Oracle Card readings (intuitive guidance) 
Tarot Card Reading
Wedding Officiant $150-350
Life Coach or Apprenticeship beginner $170 /month includes two sessions of 75 minutes each, two distance mini-session,  and phone/online support throughout the month. minimum 6 month commitment. advanced $365/month includes the above and training in Usui Reiki level I , II and III with 6 month commitment. Shorter commitment available without including level III training in the cost.
Spiritual Counseling $70-120/session (1-2 hours)
---
---
Reiki and Sound Therapy Testimonials
Kim is an experienced and highly effective energy healer. She uses a technique that is customized so that the person experiencing the energy healing can receive maximum benefit. Keep up the great work, Kim!

—Stephen B.
Had a wonderful and powerful experience. Very happy with the difference I can feel a difference in my body and soul. I will be going back next week, can't wait to feel the results after numerous sessions. I highly recommend.

—Megan M.
Kimberly is a compassionate, caring, and engaging Reiki provider and instructor. Working with her always calms my spirit and rejuvenates my mind and body. She is a gifted individual and my ability to regulate and respond to my emotional well-being has greatly improved over my years of working with her.                                 —Dr. Shena G.
Kim did a reiki session with me on Wednesday and I have to say it was one of the most wonderful experiences of my life. I cannot wait for another sessions. She is awesome and has a wonderful gift. I hope to see her sharing this gift with many more people.

—Leeanne C.
I cannot emphasize enough how I glad I am that I contacted Kim and had a reiki session with her. I have since had many more sessions with her and after each I can feel the clearing and healing! My husband has enjoyed his sessions as well. I would highly recommend her to anyone for results of overall well being and relief from aches and pains. My husband and I both had a session before a long day of travel and we felt 25 years younger and had more energy! So grateful to connect with such a true giver of love and light!

—Diane W.
WEDDING OFFICIANT TESTIMONIALS
From beginning to end, Kim has been such a blessing! She went over and beyond the call of duty as our wedding officiant! She offered guidance and support we needed for our special day. We could not have dreamt up a more perfect ceremony. We owe Kim tremendously. The ceremony was personal and really reflected who we are as a couple. We would highly recommend Kim. Great job!

—Amy B.
I highly recommend Kim Naugle Long as your wedding officiant. Kim served as officiant in for our wedding ceremony April 27, 2019 in Lawrenceville, GA. She was EXCELLENT. I had known her for decades, going back to our years in college and traveling Central America, so the choice was easy for me. She is a wonderful, caring, considerate person, and I knew it would be so special to have her marry us. Kim guided us through the legal hoops. She made herself totally available to us by phone and teleconference, even though we hired her weeks before the ceremony…Most importantly, she wanted to give us *exactly what we wanted* in our ceremony. She made an effort to get to know my now husband Jay. She mentioned special unique things about us in the ceremony. She was there in the bridal suite and groom's suite before the ceremony to make sure we were both happy with the final vows. It was a great experience. I highly recommend her as your wedding officiant.    

—Cass Nelson-Dooley, MS